Cosmetic Dentistry
Braces & Orthodontics
Porcelain Veneers
Tooth colored fillings
Dental Implants
Braces & Orthodontics
Porcelain Veneers
Teeth Whitening
Crowns
Tooth colored fillings
Dental Implants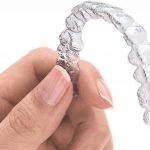 Traditional Braces & ClearCorrect Aligner Therapy (Invisible Braces)
Both traditional and 'invisible' braces are options in our office.  We will happily consult with you regarding treatment options for yourself, or your child, as well as payment plans.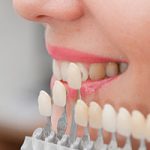 Porcelain Veneers
​A veneer is a thin facing or covering that bonds to the natural tooth structure. Veneers can be a much more conservative approach to changing the appearance of your teeth.  Because of this, Veneers can be used as an alternative to braces in some cases, providing a fast, and minimally invasive beautiful option.
Teeth Whitening
We make custom trays that you use in the comfort of your own home, on your schedule.  In as little as 30 minutes, you can brighten your smile, and be free to continue on with your day.
Crowns Both Metal Free & Porcelain Fused to Metal
​Because each patient's case is different, we offer both metal free and porcelain fused to metal crowns.  Rest assured, you will be presented with an excellent option that will function well, and look great!
Tooth Colored Fillings
​When a filling is needed, we can provide a near exact match to whatever shade your tooth is.  No more noticeable than your other teeth, this provides great form and function​
Dental Implants
​After a surgeon places an implant, we restore to a functional, life like tooth.
Other Dental Procedures We Offer
Root Canals
​​Root Canal. Two words that have given dentistry a bad name for years.  It doesn't have to be that way! With advances in anesthetics, and modern instrumentation, a root canal isn't what it used to be.  We will be happy to discuss treatment options and any concerns, including ways to relieve your tooth pain.
Extractions, including Wisdom Teeth
Many extraction cases can be completed in our office, without the need to travel out of town.
Dentures & Partials
Our team can provide multiple options for tooth replacement, including full and partial dentures. In addition, we can place mini implants to provide a stable base for partials or dentures. We will do our best to ensure that these options look great, and perform well.
Hospital Dentistry
Dr. Watkins maintains privileges at William Newton Memorial Hospital in Winfield, Kansas.  This allows certain dental cases to be completed under general anesthesia.  Some examples of cases that benefit from this treatment option include children that need several restorations completed at once, and fearful patients in need of wisdom teeth extractions.